Interior Painting Contractor in Augusta County, VA
---
Brian Tuttle Painting has been handling brushes since 1989, delivering immaculate painting results to home and business owners throughout the Augusta County, VA area, including Crimora, Dooms, New Hope, Waynesboro, Staunton, and Harriston, VA. We specialize in residential and light commercial painting for both interiors and exteriors, alongside prep work, power washing, wallpaper removal, and more. We strive to provide results that far exceed your expectations. Call us today to get a free quote on your next paint job.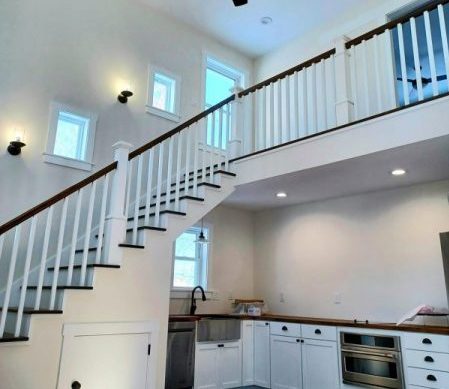 We'll Deliver a Paint Job that Speaks for Itself
---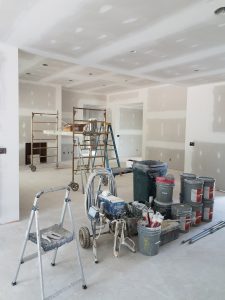 Ever wonder why the first thing people do when they move into a new home is paint? It's because a fresh coat of paint has transformative effects! After you change the colors and add your own personality, it's not just a new home—it's your new home. Paint is important, and it's even more important that the job gets done right.
If you're looking for a painting contractor in Crimora, VA that takes home painting as seriously as you do, look no further than Brian Tuttle Painting. We've been helping home and business owners take advantage of new paint jobs for decades. You won't find another painting company that can match our brushwork, and we'd test our attention to detail and passion for excellence against just about anyone else. All of this culminates in superior-caliber results for our clients. Whether we're repainting your business' interior or transforming the façade of your home, get ready for results that are the definition of perfection.
Our work as a painting contracting service is comprehensive. We can brush, roll or spray for your project—whatever the job calls for. We're also highly adept at color and texture matching, helping you achieve the exact aesthetic you want. Count on us to use the finest possible paint products, which means proper coverage, bold color density and great staying power. It's easy to distinguish our work even years after we're done—the quality stands out! It's why Augusta County VA clients call us as soon as their paint project takes shape.
Inside or outside, no matter the color or texture, or even the scope of the project, we're ready to start painting. Give us a call today to get a quote. We're ready to start as soon as you are, and we guarantee the results you expect when you hire a professional painter with more than 30 years of experience.
We offer interior and exterior painting for homes and businesses alike.
Our superior reputation as a professional painting contractor is well-known in the area!
Have old paint or wallpaper that needs removal? We're Lead Certified through the EPA.
Our experts have been honing their skills since 1989, and we're only getting better!
Count on us to match existing textures and colors for flawless results.
Residential painting service for clients from the following areas:
Crimora, VA
Waynesboro, VA
Harrisonburg, VA
Charlottesville, VA
Staunton, VA
Augusta County, VA
Rockingham County, VA
Albemarle County, VA
Nelson County, VA
And surrounding areas!
New Hope, VA
Fishersville, VA
Verona, VA
Lyndhurst, VA
Stuarts Draft, VA
Churchville, VA
Middlebrook, VA
Crozet, VA
Bridgewater, VA
Greenville, VA
Weyers Cave, VA
Our Brushes are Ready
When it's time to put on a new coat of paint or get rid of your outdated wallpaper, give Brian Tuttle Painting a call. Our attention to detail is unmatched, ensuring you get flawless results.